A district court judge in Texas was censured after he told a jury to continue deliberating over a defendant they convicted, saying God had told him she was innocent. The judge reported himself to the Texas Judicial Conduct following the remarks, the committee said on Monday.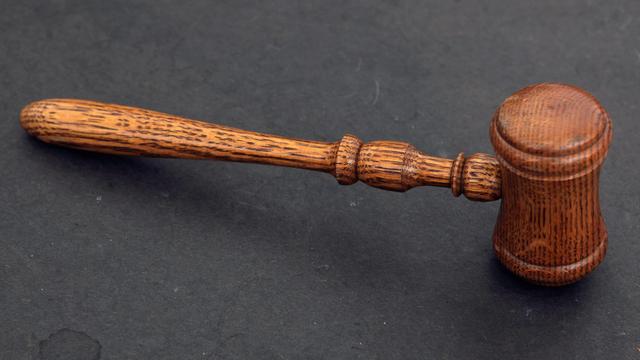 207th Judicial District Court Judge Jack Robison was presiding over the trial of Gloria Romero Perez, who was charged with continuous sex trafficking and the sale or purchase of a child, when he made the comments. After being informed of the jury's guilty verdict, Robison told the jurors he believed Perez was not guilty and that her conviction would be a miscarriage of justice.
The judge reportedly said that God told him Perez was innocent, and he urged the jury to continue deliberating.
"The judge later apologized to the jury, and said something to the effect of, 'When God tells me I gotta do something, I gotta do it,'" officials wrote in their report.
Robison later filed a self-report with the commission about his remarks to the jury. The commission revealed it received 18 complaints about the judge's behavior from several people, including the Comal County Criminal District Attorney's Office, two jurors and some citizens who learned about the incident through the media.
The judge said in his self-report that he "became increasingly concerned that [he] was witnessing a miscarriage of justice," during the trial. He confirmed he had asked jurors to deliberate 10-15 minutes more "to make certain they were not making a mistake."
Robison said he still believed the prosecution failed to provide enough evidence to support the guilty verdict, but acknowledged he should not have made the remarks. After making his comments, Robison told the prosecution and defense attorneys of his actions and he was asked to recuse himself from the sentencing of the case.
Perez was found guilty on the charge of sex trafficking and was sentenced to 25 years in prison. In October 2018, Perez's conviction was declared a mistrial after a judge found that Robison's rulings were not in accordance to the law and that he made comments partial to the defendant during the trial.
Perez is still awaiting her new trial.