Lots of celebrities have doppelgängers—both blondes, both redheads, both petite. But, sometimes, two stars look so similar that fans, paparazzi, and even other Hollywood royalty can't even tell them apart. Here are 25 celebrities who have been mistaken for other celebs. Some of the stories are sweet, but some of them are…awkward. Read on.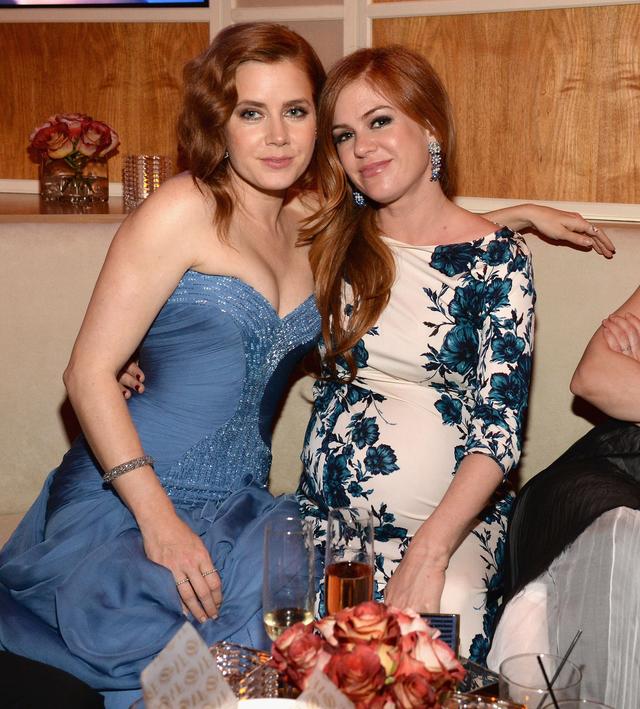 Isla Fisher says she's frequently mistaken for Amy Adams—even by other celebrities. She shared a story with Jimmy Kimmel about being mistaken for the Enchanted star by Lady Gaga at the 2014 Vanity Fair Oscar party.
"I was there, all excited and dressed up at the bar and you know, schmoozing with show biz types, and the crowds parted, and there was Lady Gaga," she said. "And she's heading right toward me, and she says, 'Thank you. Your performance in American Hustle, Amy, was—' And I'm thinking, Oh my gosh, it's Lady Gaga. I love her so much. I don't want to tell her the truth. So I just gracefully thanked her, bowed my head, okay? And then she wants to talk about the performance, and now I'm thinking, I don't want to be a liar… And then I look over her shoulder and there's Amy Adams walking into the party. So I'm like, 'There's Isla Fisher.' I said, 'She's not even nominated for anything. What's she doing here?'"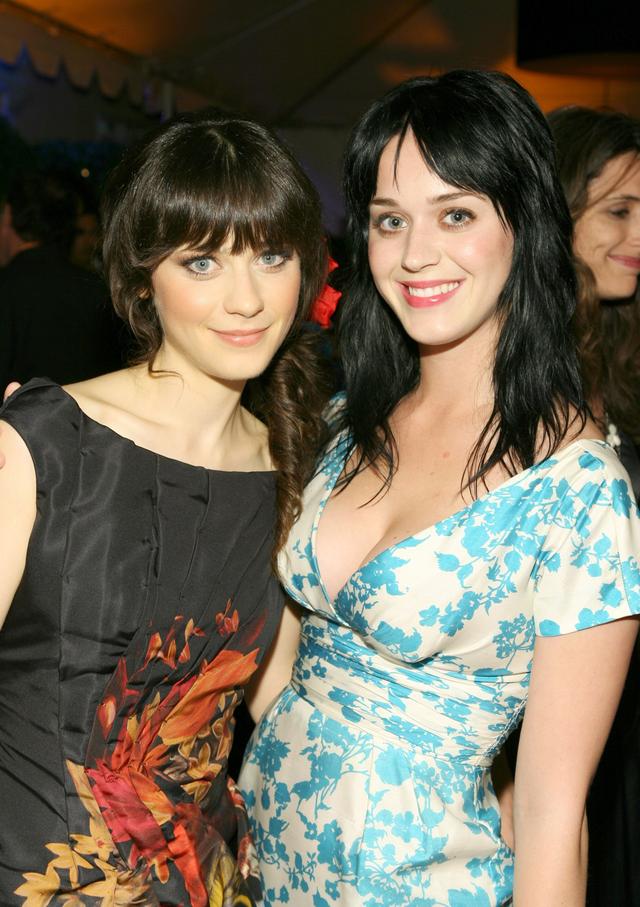 The wide-eyed stars are often confused for each other. In 2009, Deschanel admitted that the situation could be kind of annoying.
"It's a little bit annoying, to be totally blunt. The only similarity that we have is that we look a little bit alike," she told MTV. "I have met her before. She seems like a nice person. I'm happy that she's famous enough now that she's not going out and being mistaken for me."
By 2011, however, her attitude about their lookalike status seemed to have softened. She even jokingly suggested on Instagram that they go as the twins from The Shining for Halloween.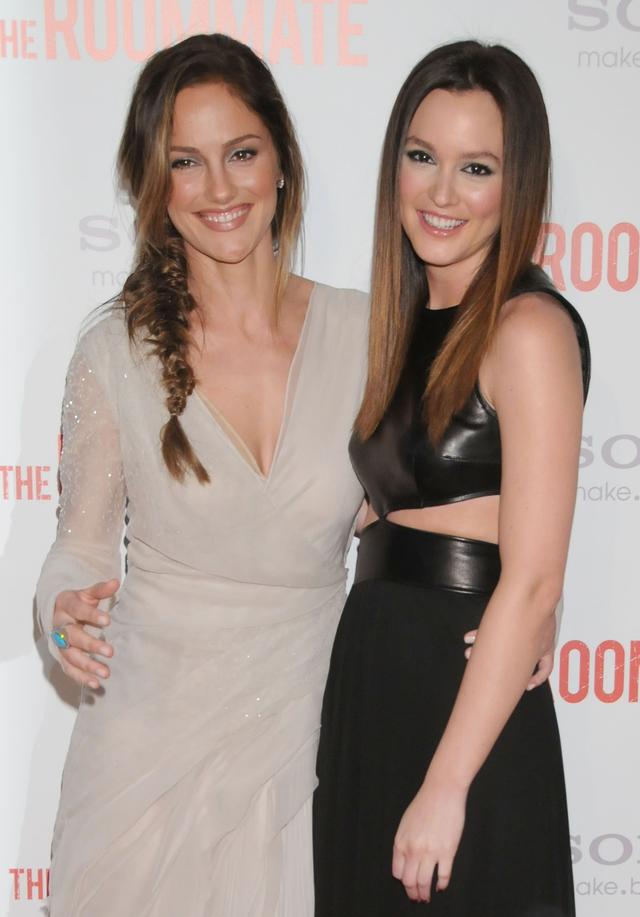 Real-life friends Kelly and Meester made an instant connection while shooting a Clearasil commercial back in 2003. When the doppelgängers were later asked to link up for the 2011 psychological thriller The Roommate, Meester jumped at the chance, calling the casting a "no brainer." Guess she sees the similarities, too.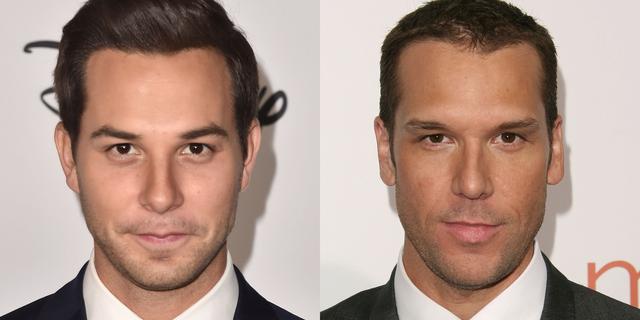 Skylar Astin and Dane Cook
If Astin were to grow a little facial hair, you would swear that he's Cook. The two actors must get that a lot—Astin posted this picture to Twitter with the caption, "We don't see it."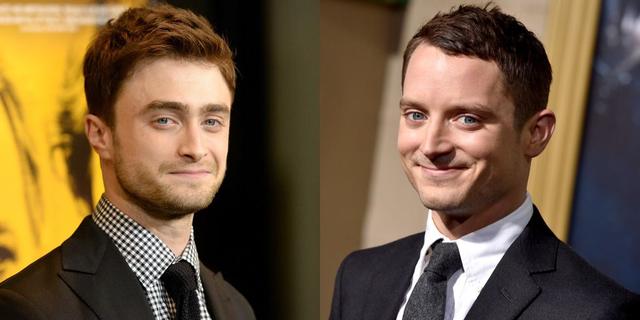 Daniel Radcliffe and Elijah Wood
During an interview with Marc Maron, Radcliffe talked about being mistaken for Wood. If you approach him and ask if he's the famous hobbit, you'll be very disappointed.
"If you come up and say, 'Are you Elijah Wood?' I'll say no, and I won't tell you who I am," Radcliffe explained.
As for why they're mistaken? "It's 'cause the idea of us is the same," he said. "We're both short guys with big blue eyes and brown hair. And we did fantasy movies that came out at the same time."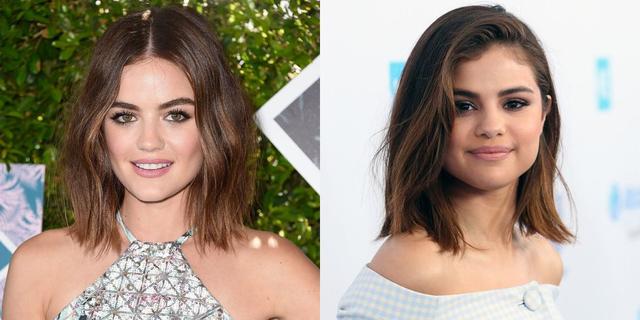 Lucy Hale and Selena Gomez
Hale has tweeted about being mistaken for Gomez in public: "Someone was seriously convinced I was Selena Gomez today and tried to take my phone because they wanted to call Justin Beiber. Ohh life," she wrote in 2011.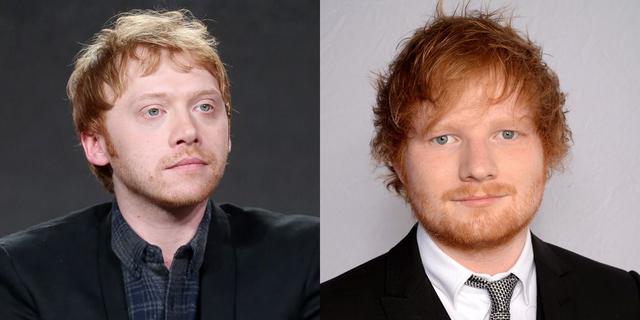 Rupert Grint and Ed Sheeran
The Harry Potter star says people think he's Sheeran about as often as they think he's himself.
"It's kinda 50/50 now. It's like if someone stops me, it could go either way. I could be Ed or I could be me," he said during an appearance on The Late Late Show.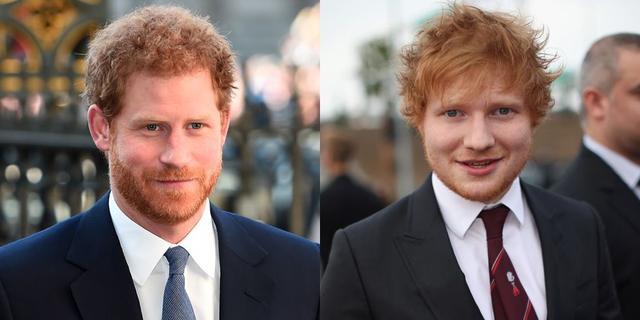 Prince Harry and Ed Sheeran
Basically, if you're a redheaded Brit, people are going to think you're Ed Sheeran—even if you're actually royalty.
Margot Robbie even confused Harry for Ed at a party once. "When I saw him in those glasses, I was like, 'Oh my god, I didn't know Ed Sheeran was at the party!'" she said. "He got really offended. He was like 'Shut up.'"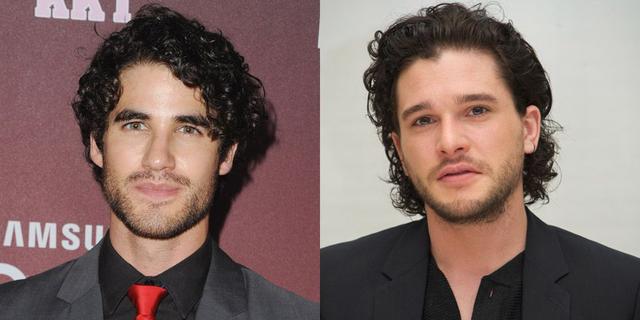 Darren Criss and Kit Harington
The former Glee star shared a story on Instagram of a fan who thought he was the Game of Thrones actor.
"'Hey… Are you Kit Harington?' Me: aw sorry man I'm not 'Aw cuz if you were I'd kick myself if I didn't ask for a picture.' [he goes, disappointed] Me: wait, can I get a picture though? To commemorate this moment?" he wrote.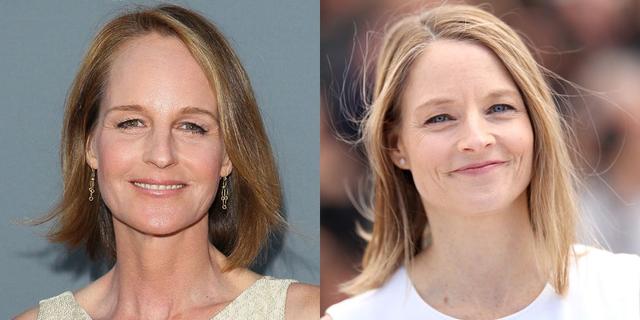 Helen Hunt and Jodie Foster
Hunt tweeted about a time she was mistaken for Foster at Starbucks: "Ordered my drink @Starbucks. Asked the barista if she wanted my name. She winked and said. 'We gotcha' #JodieFoster," she tweeted.
The truly hilarious part? The barista misspelled "Jodie" (as "Jody").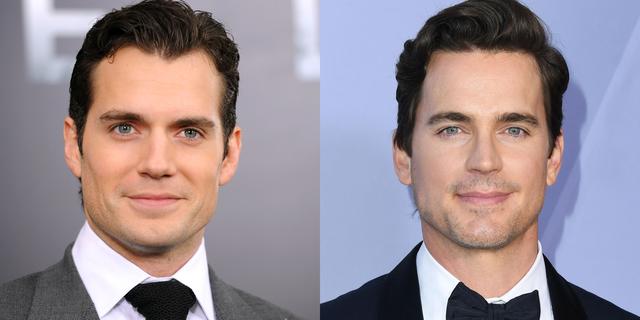 Henry Cavill and Matt Bomer
These too heartthrobs are so similar-looking that they often are considered for the same roles. Bomer shared that he'd initially been cast for the iconic role of the Man of Steel until Cavill swept in. Talk about a connection.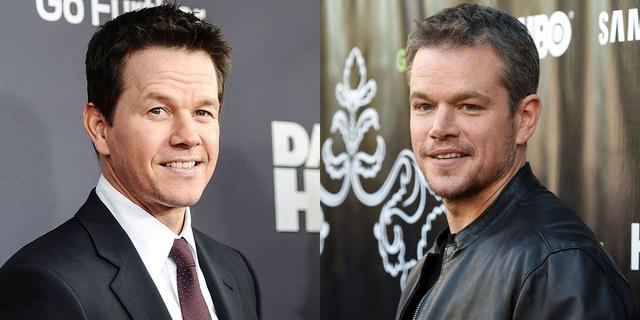 Mark Wahlberg and Matt Damon
Back in 2013, Wahlberg shared a post on Facebook about a fan who thought he was Damon. The fan screamed, "MATT DAMON!" at him and he graciously took pictures with her and didn't correct the mistake. When she shared the experience online, he shared the post on Facebook and wrote, "Close enough. :)."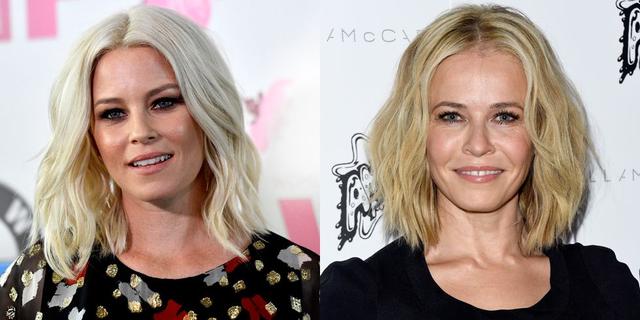 Elizabeth Banks and Chelsea Handler
Banks and Handler are both aware that they look a lot alike and Banks, for one, is 100 percent okay with it.
"I don't mind being compared to Chelsea Handler at all. It helps when someone says, 'Oh, you're Chelsea Hander,' and I say, 'Yes I am.' That gives me one more gain of anonymity," she told Fox News in 2012. "We met at a party and were both aware people compared or confused us. She's a great broad, real wit."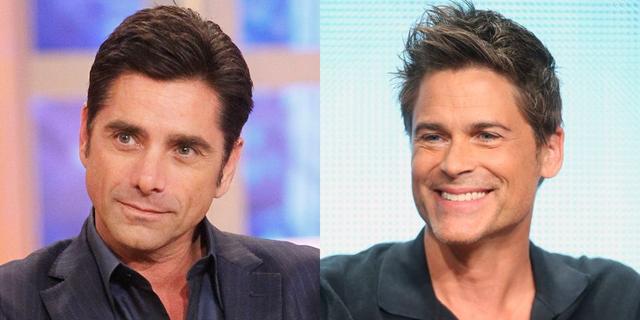 John Stamos and Rob Lowe
Stamos posted video proof on Instagram that fans confuse him and Rob Lowe, tagged it #AwkwardVacationMoments and @'d the fellow actor.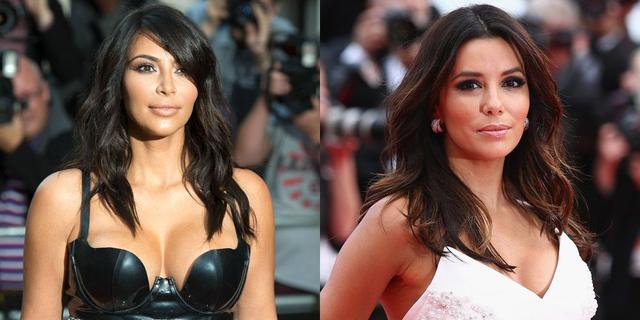 Kim Kardashian and Eva Longoria
In 2013, Brett Michaels publicly mixed the stars up, tweeting out a happy birthday message to Longoria alongside a picture of him and Kim. Awkward.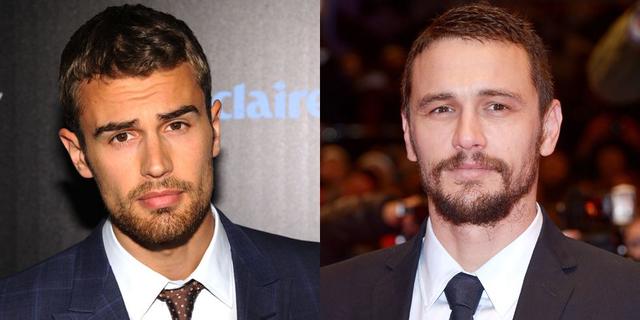 Theo James and James Franco
The Divergent star and the 127 Hours actor might as well just be one person: Theo James Franco. According to Theo James, the paparazzi have mistaken him for Franco before.
"It was fun to be human and to wave and be like, 'What's up, man?,' but [the paparazzo] was like 'Where are you going?' And I said, 'Um, we're going for some food, why are you filming me?' And he stopped and you could see he was like 'Oh sh*t.' He thought I was f*cking James Franco," he said.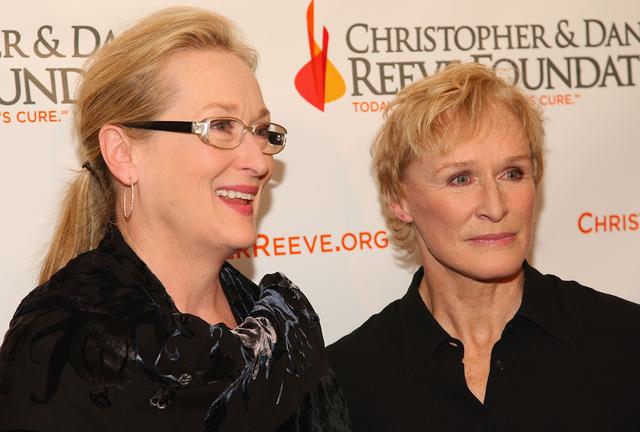 Meryl Streep and Glenn Close
Streep spoke to The New York Times in 2012 about being mistaken for Close. "On behalf of Glenn Close and me, who are often mistaken for each other, there should be no illusions," she said. "I adore her, and I adore her film."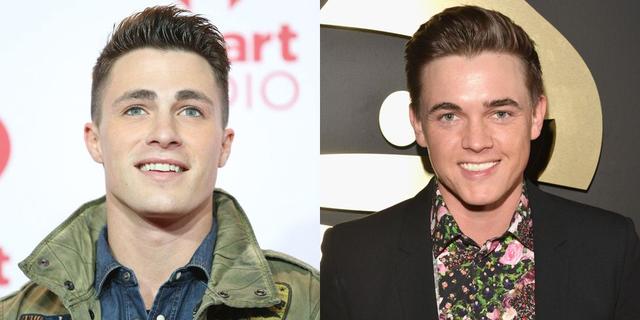 Colton Haynes and Jesse McCartney
The Teen Wolf star tweeted that he was mistaken for pop star McCartney at the airport.
"Waiting for my luggage at the Kansas City airport just now and I get a tap on the shoulder…'are u Jesse McCartney?'"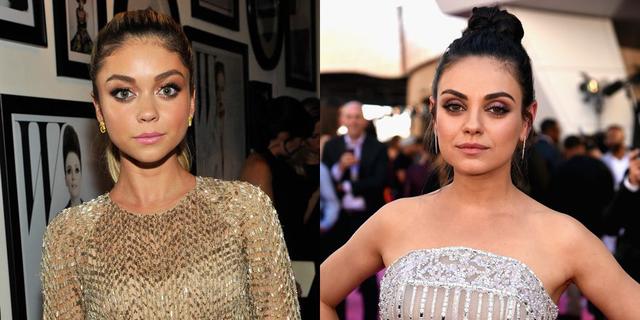 Sarah Hyland and Mila Kunis
Hyland and Kunis aren't just mistaken for each other by fans—they've even been misidentified by the press: Teen Vogue once misidentified Kunis as Hyland in a red carpet gallery. But the two don't mind. They've even joked that they pretend to be each other in public sometimes.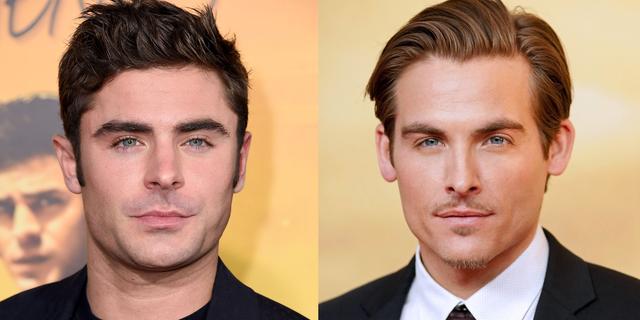 Zack Efron and Kevin Zegers
Without almost identical baby blue eyes and square jaws, it's understandable why these two heartthrobs would be mistaken for each other.
After seeing a fanmade composite of the two actors morphed into one, Zegers is totally into it. "I think it's time we bust out the Siamese twins screenplay we've been working on," joked the Canadian actor on Instagram.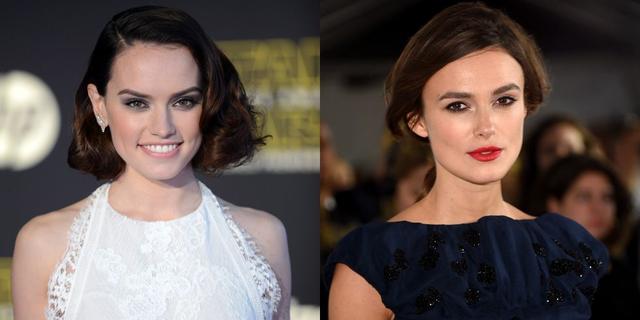 Daisy Ridley and Keira Knightley
The Force is strong in this pair. Both Ridley and Knightley have appeared in Star Wars films and Ridley says she's regularly ID'd as a Knightley dopplegänger.
"People have always said that I look like Keira Knightley," she told Yahoo. "It's like, 'Why do I have to be like someone else? It is actually really frustrating.'"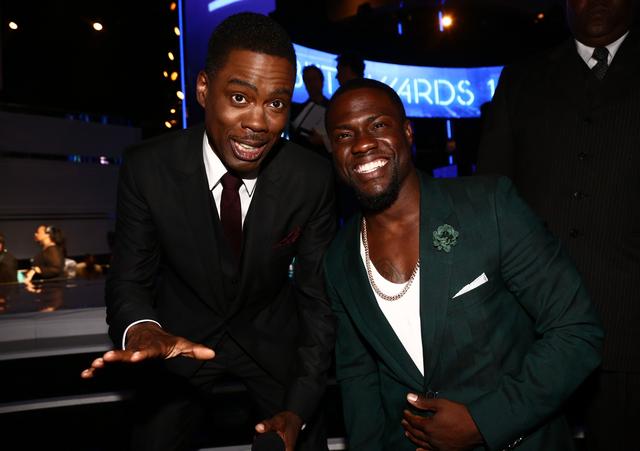 Chris Rock and Kevin Hart
Hart has a great attitude about being mistaken for his fellow comedian. "These are the moments that keep me Humble 😂😂😂😂😂….. #RockTheWorld #AllYouCanDoIsLaugh," he captioned an Instagram video of himself with a fan who thought he was Rock.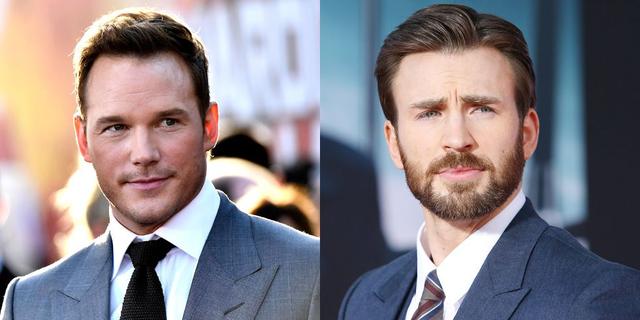 Chris Pratt and Chris Evans
There is an abundance of Chrises in the Marvel Cinematic Universe, and sometimes fans can't keep them straight. During an episode of Billy on the Street, Pratt was mistaken for Evans by a fan.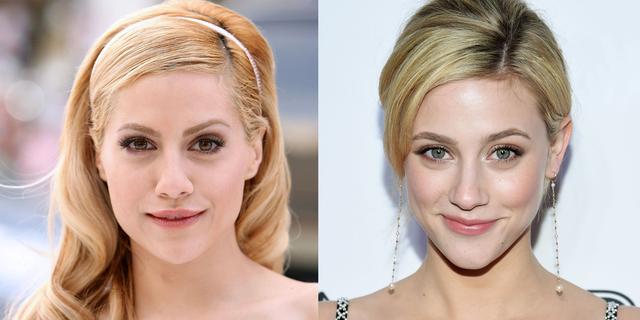 Brittany Murphy and Lili Reinhart
The similarities (blonde hair, heart-shaped face) between the actresses are so striking that fans have come up with a number conspiracy theories about their connection to each other. Here's the wildest one: Reinhart is Murphy reincarnated.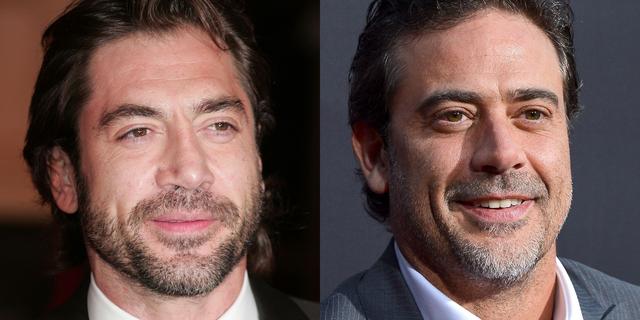 Javier Bardem and Jeffrey Dean Morgan
People always get these two mixed up, but honestly? We don't blame them. Morgan himself finds the confusion funny but wants to clear it up if he ever gets to meet Bardem in person. "I think people need to see us in the same room," he says. "There really are two of us!"