A dramatic legal battle between the ruler of Dubai, Sheikh Mohammed bin Rashid al-Maktoum, and his estranged wife, Jordanian princess Haya bint al-Hussein, over their children's custody began this week in a London court and has already witnessed a "non-molestation order" and a "forced marriage protection order" brought against the powerful Emirati sheikh by his wife. She's reportedly been hiding out in London and says she's "afraid for her life."
It was first reported weeks ago that the 45-year-old daughter of late King Hussein had fled the UAE with her two children, seeking to escape her billionaire (and allegedly abusive) husband, which drove speculation as to whether Dubai would invoke diplomatic powers to try and force her back to the UAE.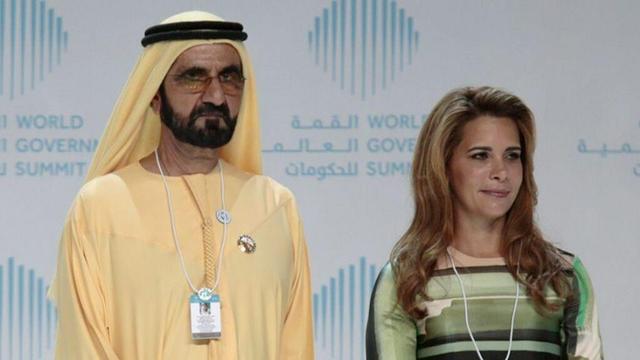 The family is said to be worth over $4 billion and exercises huge influence in other countries where they maintain substantial assets and real estate, such as the UK.
The protection orders are being considered by the court in response to Sheikh Mohammed's seeking a legal order for the summary return of their children to Dubai. The 70 years old sheikh was absent from the proceedings but is represented by his legal team.
The "non-molestation order" protects from harassment or threats, while the "forced marriage protection order" is defined as follows:
Forced marriage protection orders can be used to help someone who is being coerced into marriage or is already in a forced marriage.

They can be applied for by the person to be protected by the order, or for someone else by a relevant third party or another person with the court's permission to do so.
"Force can include physical force, as well as being pressurized emotionally, being threatened or being a victim of psychological abuse," according to British law.